An Idaho woman rented her home to a man she thought had plans to buy it. He instead demolished it.
Shammie Fisher is fighting in court to get compensation for her ruined Boise home.
Idaho Supreme Court sided with Fisher in May in her appeal of a lower-court ruling that her insurance company did not have to cover the loss. The court sent the ruling back to the district court for reconsideration.
"I've never seen a case like this," said Fisher's lawyer, James G. Reid. "I really haven't. I've seen cases where people will enter into a sales contract and allow somebody to rent it for a certain amount of time, until they can get financing or money to complete the sale."
After she got married, Fisher decided to sell her 1,152-square-foot house.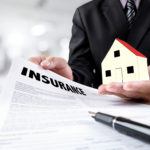 Ron Reynoso signed a one-year purchase agreement in January 2012, allowing him to rent the home with the expectation of buying it.
According to their agreement, Reynoso essentially planned to flip the house by March 31, 2013.
Reynoso then leveled it.
"With the first two months, I was notified that the entire home had been destroyed … including the structure and the fixtures therein," Fisher wrote in an affidavit. "I had no knowledge that Mr. Reynosa (sic) intended to destroy the home when he leased the property, and he was not authorized to do so."
Fisher said they only discussed cosmetic changes, such as new flooring, countertops, light fixtures and paint. She thought Reynoso, a contractor who remodeled kitchens and tiled bathrooms, would be living in the house while doing the work, the Idaho Statesman reported.
"It seemed like it would be a risk worth taking," said Fisher's husband, Michael Royce. "We woefully underestimated what the worst-case scenario was. I never would have guessed."
Reynoso promised to rebuild the home, but instead walked away from the property a few months later.
He told the Statesman he left the unfinished house after he was diagnosed with a degenerative disease.
Fisher filed a claim with her insurance company, Garrison Property and Casualty Insurance Co., an operating company of the United Services Automobile Association. The insurer denied payment, citing an exclusion in the contract for faulty, inadequate or defective work.
Fisher sued her insurer in 2015. Reid said his client didn't sue Reynoso because he had left the state and she could not find him.
Reynoso said the statements Fisher made in her lawsuit are wrong. He acknowledged never talking to Fisher about demolishing the house but said the agreement gave him the authority to do it.
"They knew that I was going to build a new house," he said. "The whole plan was to build a two-story, 3,400-square-foot house and sell it before the (agreement term) was up."
Fisher and her husband maintain Reynoso never had permission to destroy the house.
Copyright 2023 Associated Press. All rights reserved. This material may not be published, broadcast, rewritten or redistributed.
Was this article valuable?
Here are more articles you may enjoy.