A UPS driver opened fire with a handgun inside a United Parcel Service Inc delivery center in San Francisco on Wednesday, killing three co-workers before fatally shooting himself as police closed in, authorities and company officials said.
Two people wounded by gunfire were taken to a hospital. Five other people suffered less serious injuries in a frantic exit from the building, San Francisco police said.
The gunshot victims, like the killer, all were UPS drivers, and the attack unfolded as the workers gathered for their daily morning meeting before starting their delivery rounds, said Steve Gaut, head of investor relations at UPS.
Authorities did not immediately identify the suspect or the victims.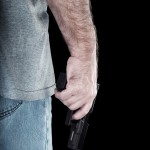 Assistant San Francisco Police Chief Toney Chaplin said the gunman shot himself in the head as he was confronted by officers swarming the building. The police never fired a shot.
Authorities offered no possible motive for the violence and Chaplin said at a news conference it was not an act of terrorism.
Police said they recovered two firearms, including the murder weapon, which they described as an assault pistol.
The UPS facility, a package-sorting and delivery hub that serves the greater San Francisco area and employs about 350 workers in the city's Potrero Hill area, was placed under a security lockdown for six hours.
"We are always saddened by the loss of life to gun violence," San Francisco Mayor Ed Lee said on Twitter. "Any shooting is one shooting too many."
The UPS shooting erupted hours after an unrelated mass shooting at a baseball practice session in the Virginia suburbs of the nation's capital left a congressman and several others wounded before the assailant was killed by police.
Former congresswoman and gun-safety advocate Gabrielle Giffords, who was gravely wounded in a 2011 assassination attempt in Arizona that claimed six lives, issued a statement lamenting the shootings in Virginia and California, calling them "a stark indication of the scope of gun violence epidemic we face as Americans."
UPS is providing trauma and grief counseling to employees at the San Francisco center.
Video footage from the scene showed a massive police presence near the facility, with workers being escorted outside and embracing one another on the sidewalk. One worker was found by police hiding inside the sprawling building after the shooting, unaware that the violence was over.
"It was a frightful scene," Chaplin said.
The San Francisco bloodshed came three years after a UPS employee shot and killed two of his supervisors before turning the gun on himself at a UPS distribution center in Birmingham, Alabama. That gunman had recently been fired from the facility.
The deadliest mass shooting in modern U.S. history occurred in June 2016 when a gunman claiming allegiance to the Islamic State militant group killed 49 people at the Pulse nightclub in Orlando, Florida.
Gun laws in the United States rank among the most permissive of any developed country, with the right to "keep and bear arms" enshrined in the Constitution's Second Amendment. Efforts to tighten national gun control measures failed after mass shootings at an elementary school in Newtown, Connecticut, in 2012 and the nightclub shooting in Orlando.
(Additional reporting by Alex Dobuzinskis in Los Angeles, Patrick Enright in Seattle and Nick Carey in Detroit; Writing by Jon Herskovitz and Steve Gorman; Editing by Lisa Shumaker and Bill Trott)
Topics California Law Enforcement
Was this article valuable?
Here are more articles you may enjoy.