A swarm of earthquakes hit the northwestern part of Yellowstone National Park in Wyoming last week, the U.S. Geological Survey has confirmed.
The USGS says the quakes occurred in a backcountry area of Yellowstone National Park, about 8 miles northeast of West Yellowstone, Montana. The swarm of about 30 earthquakes of magnitude 2 and larger began at the start of the week.
The West Yellowstone Police Department says the biggest earthquake was felt in the town that borders the park, but there were no reports of damage.
The University of Utah Seismograph Stations said the quake was part of "an energetic sequence" of about 30 earthquakes magnitude 2 and larger in the area.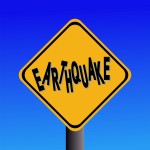 Earthquakes occur frequently in and around Yellowstone.
In 1959, the Hebgen Lake earthquake near Yellowstone in Montana killed 28 people.
Copyright 2021 Associated Press. All rights reserved. This material may not be published, broadcast, rewritten or redistributed.
Was this article valuable?
Here are more articles you may enjoy.