A magnitude 3.6 earthquake shook an area of the Olympic Peninsula northwest of Seattle, Wash., the U.S. Geological Survey confirmed.
It was centered less than a mile east of Quilcene.
The USGS says the small earthquake occurred at about 8:55 p.m. with a depth of 51 kilometers, or nearly 32 miles. The USGS says more than 250 people reported feeling the tremor last week.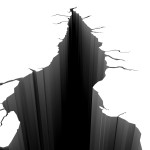 No injuries or damage was immediately reported.
Copyright 2021 Associated Press. All rights reserved. This material may not be published, broadcast, rewritten or redistributed.
Topics Washington
Was this article valuable?
Here are more articles you may enjoy.