Gov. Bill Walker has signed legislation paving a way for ride-share companies, such as Uber and Lyft, to do business in Alaska.
Anchorage Republican Sen. Mia Costello, a supporter of the measure, called it a jobs bill.
The bill classifies ride-share drivers as independent contractors. It sets out rules for insurance and background checks for drivers.
During the legislative debate, taxi companies worried the entrance of ride-share operators would drive down wages for their drivers.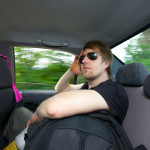 The bill allows municipalities by ordinance to bar ride-share companies within municipal boundaries if voters approve doing so.
Lyft released a statement saying it will be operating in Anchorage, Juneau and Fairbanks.
Copyright 2020 Associated Press. All rights reserved. This material may not be published, broadcast, rewritten or redistributed.
Was this article valuable?
Here are more articles you may enjoy.