Troy Moody, chief operations officer of Moody Insurance Agency Inc. in Colorado, has been elected to the board of directors of RiskProNet International.
Moody Insurance Agency offers risk management solutions, insurance, bonding, employee benefits and personal lines. The agency has offices in Denver, Grand Junction, Colorado Springs and Fort Collins.
In addition to Moody, RiskProNet members are: AHT Insurance, Virginia; BFL Canada Insurance Services, Inc. in Canada; BHS, Michigan; Brady, Chapman, Holland and Associates, Inc., Texas; Buckner Company, Inc., Utah; Connor & Gallagher Insurance Services, Inc., Illinois; Crane Agency, Missouri; Dawson Companies, Ohio; Eustis Insurance & Benefits, Louisiana; Herbert L. Jamison Co., LLC, New Jersey; InterWest Insurance Services Inc., California; Johnson, Kendall & Johnson Inc., Pennsylvania; M3 Insurance, Wisconsin; ONI Risk Partners, Indiana; Regions Insurance Inc., Arkansas; Reynolds & Reynolds Inc., Iowa; SterlingRisk, New York; SullivanCurtisMonroe Insurance Services, LLC, California; and Watson Insurance, North Carolina.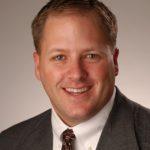 RiskProNet International is an association of insurance headquartered in Menlo Park, Calif. Each member is an equal owner in the association.
Topics Colorado
Was this article valuable?
Here are more articles you may enjoy.