Biglari Holdings Inc. and Pacific Specialty Insurance Co. announced a definitive agreement for a subsidiary of Biglari Holdings to acquire all of the outstanding shares of the parent company of California-based Pacific Specialty and its affiliated agency, McGraw Insurance Inc., from its shareholders Michael J. McGraw and John M. McGraw.
Biglari Holdings' subsidiary, BHIC Inc., plans to acquire Western Service Contract Corp. (parent of Pacific Specialty) and McGraw Insurance Inc. for $299.5 million, consisting of $24 million in cash payable at the closing of the transaction and $275.5 million of deferred payments. Some $175.5 million is payable in cash over a 10-year period, and $100 million is payable by a promissory note that matures upon the death of Michael J. McGraw (or in 10 years following the closing should death occur within that time period) for the benefit of the University of Notre Dame, payable at maturity either in securities or in cash, at the election of Biglari Holdings. The interest during Mr. McGraw's lifetime is set at the rate of 6 percent per annum.
The ownership change will not have an impact on day-to-day operations, according to the firms. Pacific Specialty and its affiliated agency will operate independently of Biglari Holdings' other insurance operations. The transaction is subject to customary closing conditions, including regulatory approvals. It is anticipated that the transaction will be completed in the third quarter.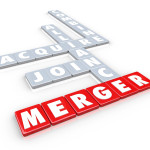 Biglari Holdings Inc. is a holding company owning subsidiaries engaged in a number of diverse business activities, including media, property/casualty insurance and restaurants.
Based in Palo Alto and Anaheim, California, Pacific Specialty serves individuals and small-business owners with specialty and general policies featuring homeowners insurance, personal lines and powersports insurance.
Topics Mergers California Excess Surplus
Was this article valuable?
Here are more articles you may enjoy.