Arrowhead General Insurance Agency Inc. in San Diego, Calif. has launched a workers' compensation wholesale brokerage arm that provides market access and specializes in harder-to-place risks and multi-state accounts.
The subsidiary is called Valiant Insurance Services LLC. Currently Valiant is licensed in 13 states and offers solutions for more than 300 class codes.
Robert B. Young, vice president, is leading the group at Valiant.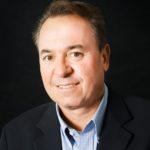 Young has 30 years of industry experience, including founding an independent wholesaler that was purchase by Arrowhead in 2005.
Was this article valuable?
Here are more articles you may enjoy.