Confie has acquired Arizona agencies Valletta Insurance in Phoenix and EZ Insurance in Tucson.
Both Valletta and EZ are providers of non-standard auto insurance.
Terms of the deal were not disclosed.
Huntington Beach, Calif.-based Confie announced the acquisitions as part of a number of deals also in Missouri and New York.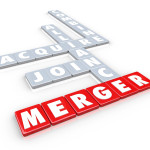 Confie acquired the Rodney D. Young Insurance group's Missouri retail operations from Loya Insurance Group, which consist of locations in St. Louis, Kansas City, and Springfield. The acquisition now gives the company 27 locations in the Missouri market.
In New York, Confie acquired Bronx, NY-based Tremont Spirit Insurance Inc., a provider of non-standard auto insurance. Confie acquired Louis P. Ferrari Agency, Inc. in Rochester, also a provider of non-standard auto insurance, and expands Confie's presence in that city to eight locations.
Confie is a national insurance distribution company primarily focused on personal lines and small commercial insurance.
Was this article valuable?
Here are more articles you may enjoy.