Sacramento, Calif.-based Owen-Dunn Insurance Services has embarked on a national expansion with the launch of ODI Group Captive to meet demand from mid-size business owners for captive insurance.
In addition to creating its new group captive, the brokerage brought on Roger de Lusignan as chief operating officer.
Owen-Dunn has placed more than 100 clients into a group captive. Collectively, these companies have amassed more than $50 million in equity.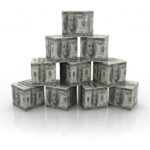 Owen-Dunn is an independent commercial insurance broker.
Topics California Agencies Trends Market New Markets
Was this article valuable?
Here are more articles you may enjoy.