Wyoming is working with quarterback Josh Allen on obtaining an insurance policy in case Allen suffers an injury that might diminish his prospects for the NFL.
Allen is considered by many to be among the top college quarterbacks in the nation available for next year's draft.
Allen tells the Laramie Boomerang that he and his family are in constant talks with Wyoming officials about the insurance.
There are a couple of insurance plans for Allen to choose from that would compensate him in case he is injured before the draft.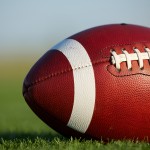 Wyoming assistant athletics director of compliance, Peter Prigge, says Allen would be the first Wyoming athlete to take out such an insurance policy.
Prigge says Wyoming is doing all it can to support its athletes.
Copyright 2020 Associated Press. All rights reserved. This material may not be published, broadcast, rewritten or redistributed.
Was this article valuable?
Here are more articles you may enjoy.