A fire southeast of Eugene, Ore., destroyed three mobile homes and sent a man to a Portland hospital.
Residents of the mobile home park tell The Register-Guard that two dogs and four cats died.
The fire happened Monday at the Bella Casa Mobile Home Park in Pleasant Hill.
Officials estimated the damage at $175,000. Two of the owners of the three burned mobile homes did not have insurance.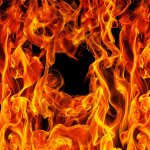 Fire marshals have not determined the cause of the blaze, but believe it was possibly because of an electrical problem. Some residents of the fire-destroyed homes said it was caused by faulty wiring in an air conditioning unit.
Information about the injured man's condition was not immediately available.
Copyright 2020 Associated Press. All rights reserved. This material may not be published, broadcast, rewritten or redistributed.
Was this article valuable?
Here are more articles you may enjoy.