The U.S. Geological Survey says a magnitude-4.2 earthquake was recorded in a channel between the islands of Hawaii and Maui.
The agency said the quake was recorded at 2:01 local time Sunday about 16 miles southeast of Kaupo, Maui, at a depth of 11 miles.
Some areas experienced shaking but there were no immediate reports of damage or injuries.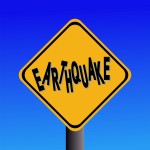 The agency says the earthquake was likely due to bending of the oceanic plate from the weight of the island and posed no significant hazard.
The Pacific Tsunami Warning Center reported that no tsunami was generated by the earthquake, which also had no apparent effect on the ongoing eruption of the Kilauea volcano.
Copyright 2020 Associated Press. All rights reserved. This material may not be published, broadcast, rewritten or redistributed.
Was this article valuable?
Here are more articles you may enjoy.