A California woman who sued her plastic surgeon after photographs of her breasts surfaced on the internet has been awarded $18,000.
The Fresno Bee reported the woman was awarded the money on Monday by a Fresno County Superior Court jury.
She sought $300,000, contending that a Fresno surgeon was negligent and violated her duty to keep a patient's medical information confidential.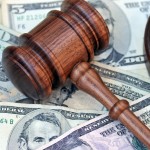 In March 2013, the woman says she gave the surgeon consent to photograph her naked torso before and after the surgery for anonymous promotion. But the woman says five months later, a man she had met found the pictures by Google searching her name.
The surgeon's lawyer told the jury that the photos were mistakenly put on the internet and were taken down within a few days.
Copyright 2020 Associated Press. All rights reserved. This material may not be published, broadcast, rewritten or redistributed.
Was this article valuable?
Here are more articles you may enjoy.