Oregon employers will see a key portion of their workers' compensation costs drop by an average of 14 percent in 2018, according to the Department of Consumer and Business Services.
This marks the fifth year in a row that businesses will experience an average decrease in the pure premium. Altogether, the rate has declined by an average of 33 percent since 2013, according to the DCBS.
The combination of the changes in pure premium and assessment rates is a net reduction in costs for the average employer. The average employer would pay 90 cents per $100 of payroll for claims costs and assessments, down from $1.03 in 2017.
Next year's average decrease in pure premium – the portion of the premium employers pay insurers to cover claims costs for job-related injuries and deaths – is part of a package of rates designed to maintain workplace safety and health programs while preserving historically low costs, according to the DCBS.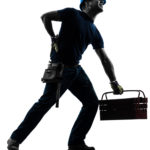 The other rate proposals include:
An increase in the premium assessment, which funds state costs of running workers' comp and workplace safety and health programs, from 6.8 percent to 7.4 percent. The increase is needed to support worker protection and related programs to keep pace with an expanding economy.
No change in the payroll assessment, which supports the Workers' Benefit Fund. The fund pays for return-to-work and other injured-worker programs. The assessment will remain unchanged at 2.8 cents per hour worked.
"Keeping workers' compensation costs low helps maintain a healthy business climate for Oregon employers," Jean Straight, DCBS acting director, said in a statement.
The decrease in pure premium is based on a recommendation from the National Council on Compensation Insurance, which analyzes industry trends and prepares rate recommendations for the majority of states. Pure premium reflects only a portion of workers' comp costs, but is the key factor behind annual cost changes.
The decrease in the pure premium is effective Jan. 1, 2018, but employers will see the changes when they renew their policies in 2018. The changes to the premium and payroll assessments are effective Jan. 1, 2018.
Oregon's workers' comp premium rates have ranked low nationally for many years. Oregon had the seventh least expensive rates in 2016, according to a biennial study conducted by DCBS.
Related:
Was this article valuable?
Here are more articles you may enjoy.