Nevada's top state prosecutor says 24 people have been indicted in a scheme alleging they staged car crashes and filed about $500,000 worth of fraudulent insurance claims in Las Vegas.
Attorney General Adam Laxalt said the 68-count indictment filed last week in Clark County District Court represents the largest multi-defendant case in the history of his office.
Charges include racketeering, conspiracy, battery with a deadly weapon, insurance fraud and multiple transactions involving fraud or deceit in the course of an enterprise.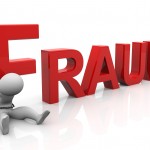 Laxalt says most crashes happened in a 21/2-year span on Nellis Boulevard in northeast Las Vegas, in an area with heavy traffic and 45 mph speed zones.
One accused ringleader faces 56 felony charges in the case. One other defendant faces 19 counts.
Copyright 2019 Associated Press. All rights reserved. This material may not be published, broadcast, rewritten or redistributed.
Was this article valuable?
Here are more articles you may enjoy.