Woodruff-Sawyer & Co. has named Brandi Kyle vice president in employee benefits in the firm's Portland, Ore. office.
Kyle has 15 years of insurance experience.
She was previously with Wells Fargo Insurance as an employee benefits consultant. She was a lead consultant with Mercer Health & Benefits before that.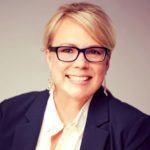 San Francisco, Calif.-based Woodruff-Sawyer has offices throughout California, and in Oregon, Washington, Colorado, Hawaii and New England.
Was this article valuable?
Here are more articles you may enjoy.