The family of a California man who was killed when a bridge he was working on collapsed has received a $1.8 million settlement.
The Press-Enterprise reported an investigation by the California Division of Occupational Safety and Health found fault with the contractor hired by Caltrans, SEMA Construction, and a subcontractor, Hard Rock Equipment Rentals, to work on the 91 Freeway in Riverside in 2014.
Caltrans spokeswoman Terri Kasinga says the agency reviewed its policies and procedures on bridge demolitions after the collapse and decided no changes needed to be made.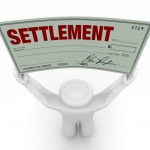 Okesene Faasalele Sr. was using a torch to cut I-beams on the eastern half of the Pechappa Street Bridge when the western half suddenly fell. Faasalele died from his injuries after he was catapulted to the pavement below.
Copyright 2020 Associated Press. All rights reserved. This material may not be published, broadcast, rewritten or redistributed.
Was this article valuable?
Here are more articles you may enjoy.