The Alaska Earthquake Information Center confirmed that a moderate earthquake jostled Alaska's largest city, but there were no immediate reports of damage.
The magnitude 5.3 earthquake hit Monday and was located at a depth of about 10 miles and centered about 105 miles southeast of Anchorage in Prince William Sound.
The center says the event was felt widely throughout Prince William Sound, the Kenai Peninsula and as far north as Anchorage and Wasilla.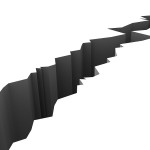 Weather officials said there was no tsunami danger from the temblor.
Copyright 2021 Associated Press. All rights reserved. This material may not be published, broadcast, rewritten or redistributed.
Was this article valuable?
Here are more articles you may enjoy.