Encino, Calif.-based Answer Financial has named Kevin Smith director of business development.
Smith will report to Tom Capp, senior vice president of business development.
Smith has more than 25 years of experience within the banking and financial services industry, with an emphasis in insurance.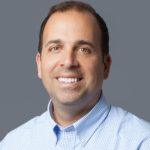 Smith was previously a national sales manager for American National Insurance Co.
Answer is an auto and home insurance agency that provides third-party insurance solutions and services to businesses in complementary industries.
Was this article valuable?
Here are more articles you may enjoy.