The U.S. Geological Survey confirmed that a pair of minor earthquakes just a few hours apart rattled the San Jose area in central California.
The Mercury News of San Jose, citing the USGS, reported a 3.1 magnitude quake hit an area northeast of San Martin at 7:19 p.m. Tuesday. A stronger 3.9 magnitude quake hit at 10:32 p.m. northeast of Alum Rock.
There were no immediate reports of injuries or damage.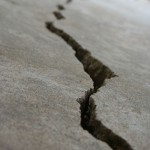 Los Gatos resident Sanjay Khandelwal told the newspaper the quake was "a good shaker" and that her daughter felt her bunk bed move.
Copyright 2019 Associated Press. All rights reserved. This material may not be published, broadcast, rewritten or redistributed.
Was this article valuable?
Here are more articles you may enjoy.