The Association of California Insurance Companies will officially be known as the Property Casualty Insurers Association of America's Western Region office.
The name change is the final step of the 2012 merger of ACIC and PCI.
ACIC was created in 1954. The association was purchased in 2004 by PCI, and they merged in 2012.
"Although we transitioned to a new name, PCI will continue to advocate for a healthy home, auto, and business insurance marketplace that protects consumers," said Mark Sektnan, vice president of state government relations for PCI. "Please join us in honoring and applauding ACIC's long legacy of leadership, and welcoming new changes for PCI's Western Region."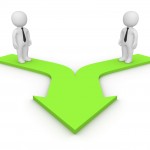 The PCI Western Region team of Sektnan, Armand Feliciano, vice president of state government relations, and Nicole Mahrt-Ganley, senior director of public affairs, remains the same.
PCI is composed of nearly 1,000 member companies. PCI members write a reported $216 billion in annual premium.
Topics Carriers California
Was this article valuable?
Here are more articles you may enjoy.