Salt Lake City, Utah-based Leavitt Group Insurance Advisors has named Mike Scott a senior risk advisor and director of program business.
Scott will focus on middle markets, large accounts, and hard-to-place specialty risks. He specializes in insurance for technology, exporters, manufacturers, heavy trade contractors and energy contractors.
Scott previously worked for Trustco Inc. as a senior account executive and middle market practice leader.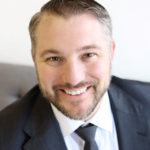 Leavitt Group Insurance Advisors is part of Leavitt Group, a privately-held insurance brokerage.
Was this article valuable?
Here are more articles you may enjoy.