Federal regulators have cited four employers, including the largest oil and gas producer in Colorado, for exposing employees to health and safety hazards in connection with a May 2017 explosion that killed one employee and burned others.
The Denver Post reported that the U.S. Department of Labor's Occupational Safety and Health Administration has cited Anadarko Petroleum Corp., Energes Services LLC, Dominguez Welding LLC and Unlimited Services LLC.
The companies face $70,711 in proposed penalties.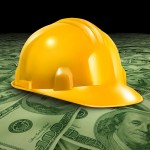 Workers were merging two tank batteries into a single battery operated by Anadarko in Mead when the explosion and fire occurred.
Thirty-two-year-old Oscar Lopez Velasquez died in the explosion.
Anadarko spokeswoman Jennifer Brice said the company takes the findings very seriously. She says Anadarko has been reviewing its procedures since the incident.
Copyright 2021 Associated Press. All rights reserved. This material may not be published, broadcast, rewritten or redistributed.
Was this article valuable?
Here are more articles you may enjoy.