California Insurance Commissioner Dave Jones today issued a formal notice to all property/casualty insurers reminding them of their duty to cover damages from the recent mudslide and debris flows if it is determined that the burning of hillsides and vegetation by the Thomas and other fires was the "efficient proximate cause" of the mudslides.
Homeowners policies generally exclude flood, mudslide, debris flow and other similar events.
However, Jones put insurers on notice that both the California Insurance Code and case law have established the legal doctrine of "efficient proximate cause," meaning if it's shown the Thomas Fire, a covered peril, caused the subsequent mudslides then damage caused by those events should be covered under a property owner's insurance policy.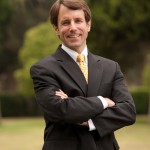 "Californians have suffered greatly with all of the devastating losses from wildfires that struck the state in the last three months of 2017," Jones said in a statement. "Preliminary indications are that the Thomas Fire burned vegetation which would otherwise have absorbed rainfall and held soils in place, which in turn resulted in the mudflows, mudslides, debris flows or landslides. If the evidence shows the Thomas Fire or another peril covered by a homeowner's insurance policy was the efficient proximate cause of mudflow damage, I expect insurance companies to step up and cover these financial losses."
Last week a state Sen. Hannah-Beth Jackson introduced Senate Bill 917 in response to the mudflows affecting Montecito.
SB 917 seeks to clarify that homeowners insurance policies cover damage that is caused by mudflows that are "directly attributable to another covered peril," this as debate is ongoing over whether damage from mudslides is covered.
SB 917 states that the Montecito mudslides can be attributed to the Thomas Fire and cannot be excluded from coverage.
Jones is encouraging residents and business owners in Santa Barbara County affected by the mudslides, to file a claim with their insurance company.
Related:
Was this article valuable?
Here are more articles you may enjoy.