A $5 million settlement has been reached in the death of a man who surveillance video and records show was repeatedly denied medical care after becoming violently ill inside a county jail, according to court records obtained by The Associated Press.
The settlement marks at least the seventh multi-million dollar payout made by a New Mexico county over the last five years in response to complaints over inmate mistreatment. Several more cases are pending.
In this most recently settled case, an attorney for the mother of Douglas Edmisten, who was an inmate at the Cibola County jail, said the 50-year-old man fell ill on the night of July 7, 2016 and started vomiting blood as his complexion turned notably pale and yellow.
According to the lawsuit that attorneys for Edmisten's mother settled with the county and several former jail personnel, Edmisten died early the next morning from a burst blood vessel in his stomach after a seven-hour ordeal in which his fellow inmates sought help for him. They also wiped the jail pod's windows with blood and kicked its doors to stress the urgency of the situation to corrections officers.
At different points during the night, their complaints were dismissed or they were told by officers to return to their bunks.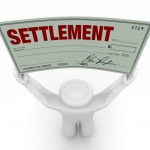 Jail staff twice took Edmisten to the facility's medical unit, where a medic determined Edmisten had a high pulse rate and was able to tell her that he was not OK when asked. But a nurse decided Edmisten should be sent back to his pod.
As Edmisten lay dying, his fellow inmates formed a circle around him, with one cradling his head and another reading from a Bible. A U.S. Army veteran, Edmisten had been awaiting trial on a driving while intoxicated charge when he died.
"The most shocking is that the inmates, many of whom were convicted criminals, had so much compassion," said Glenn Smith Valdez, who had been Edmisten's attorney in the DWI case and later filed the wrongful death lawsuit on behalf of his mother. "The jail personnel acted as if he didn't exist. They ignored him, and they ignored the inmates begging for help."
Valerie Taylor, the interim Cibola County manager, did not immediately provide comment in response to the settlement Tuesday, saying that attorneys with the New Mexico Association of Counties handled the case on behalf of the county and she had not spoken to them about it. An attorney for the association did not immediately respond to request for comment, and several attorneys for jail personnel named in the lawsuit declined comment.
Court papers indicate the case was settled Friday. Half of the settlement has been paid, and the rest is expected to be paid this spring.
Now shuttered, the Cibola County Correction Center was in Grants, a town of fewer than 10,000 people about 80 miles (130 kilometers) east of Albuquerque. The remote New Mexico county in recent months has faced severe budget problems and the prospect of bankruptcy amid declining tax revenues and years of overspending.
The county's insurance plan will cover the settlement in the Edmisten case, Taylor said.
It's not clear what, if any, role the wrongful death lawsuit brought by Edmisten's attorney and mother played in the county's decision to close the Cibola County jail last July, though Smith Valdez said the decision brought the greatest "sense of justice" for them in Edmisten's death.
The jail closed two weeks after the lawsuit was filed, Smith Valdez said.
"The closing of that jail was a watershed moment for this mother who lost her child," he said.
Copyright 2021 Associated Press. All rights reserved. This material may not be published, broadcast, rewritten or redistributed.
Topics Mexico
Was this article valuable?
Here are more articles you may enjoy.