The Montana Board of Investments approved the transfer of $14.7 million from the Montana State Fund to the state's firefighting fund by April 1.
During a special legislative session in November, lawmakers set a temporary 3 percent management fee on a portion of Montana State Fund assets to help pay for Montana's record fire season. The fee was expected to bring in about $30 million over two years.
Businesses with workers compensation policies through the state fund have filed a lawsuit challenging the fee.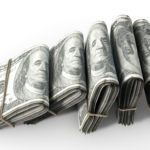 The Great Falls Tribune reports the board's executive director, David Ewer, did not believe the resolution was technically necessary, but that staff felt it was appropriate for the public record.
Officials noted there was no court order preventing the transfer, which follows state law passed in November.
Related:
Copyright 2021 Associated Press. All rights reserved. This material may not be published, broadcast, rewritten or redistributed.
Was this article valuable?
Here are more articles you may enjoy.