San Francisco, Calif.-based Woodruff-Sawyer & Co. has named Drew Johnston vice president of aviation.
Johnston will develop the strategy and steer the growth of the newly formed aviation practice, which will focus on insurance and risk management solutions for the aviation industry and provide risk consulting to clients who face aviation exposures from emerging technologies such as drones.
He has more 20 years of experience in the aviation industry. He began his career in the U.S. Navy in 1994, before entering the insurance business in 1999. Prior to joining Woodruff-Sawyer, he was aviation practice leader for IMA Financial Group. He was an aviation insurance broker for Aon Risk Services before that.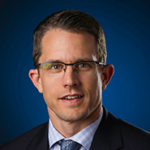 Woodruff-Sawyer has offices throughout California, and in Oregon, Washington, Colorado, Hawaii and New England.
Topics California Aviation
Was this article valuable?
Here are more articles you may enjoy.