Cypress, Calif.-based Bowermaster and Associates Insurance Agency Inc. has named Adam Bowermaster president.
Bowermaster has more than 20 years of experience.
Mike Bowermaster, the firm's previous president, will continue to serve as a mentor and advisor to Adam and the executive team.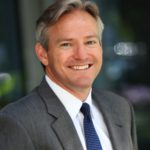 Bowermaster and Associates was founded in 1954, and offers services including insurance and risk management, employee benefits, and personal and small business insurance.
Was this article valuable?
Here are more articles you may enjoy.