PG&E Corp. CEO Geisha Williams wants to make sure you understand how much she dislikes California's law on fire liability.
The San Francisco-based utility owner could end up on the hook for billions of dollars worth of wildfire damages because of a California rule known as inverse condemnation that holds utilities responsible when their power lines spark blazes.
Williams has been calling for lawmakers to do away with the law, arguing that climate change is the real culprit of more extreme fires.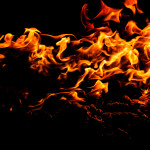 Williams repeated those calls Thursday during an almost hour-long panel that featured two other power CEOs at the CERAWeek by IHS Markit conference in Houston.
Asked by the moderator of the panel about the future, Williams said she expected the liability law would be changed or – and here she laughed – "I won't be here in two years."
Related:
Copyright 2018 Bloomberg.
Was this article valuable?
Here are more articles you may enjoy.