A northern Idaho mine could be put back into operation following the settlement of a federal lawsuit against the mine's owner.
The Spokesman-Review reported a settlement agreement was filed Monday in federal court in Boise that aims to resolve environmental liabilities against the owner of Bunker Hill Mine and ends a counter lawsuit against the Environmental Protection Agency.
Officials with Bunker Hill Mining Co. are planning to reopen the mine near Kellogg on a limited basis by the end of the year. Officials say large-scale production could be possible in about two years.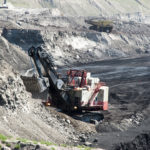 The mining company is leasing the lead-zinc-silver property from owner Placer Mining Co.
The mine and smelter closed in 1981 after nearly a century of operations. The smelter was designated a federal Superfund site in 1983.
Copyright 2019 Associated Press. All rights reserved. This material may not be published, broadcast, rewritten or redistributed.
Was this article valuable?
Here are more articles you may enjoy.