New Mexico's DWI fatalities dropped 16 percent in 2017 from the previous year.
Gov. Susana Martinez announced the decrease of alcohol-related fatalities from 173 in 2016 to 145 in 2017 on Friday as she said law enforcement agencies across the state will be out in force over the weekend to crack down on drunken driving during St. Patrick's Day celebrations.
The number of alcohol-involved crashes decreased from 2,073 in 2016 to 1,805 in 2017, according to preliminary data.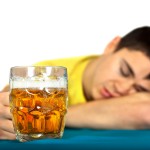 The weekend crackdown will include special saturation patrols by police and DWI checkpoints.
The state Department of Transportation has just issued a new television ad campaign called "Life of the Party." It encourages New Mexicans to stop others from getting behind the wheel if they have been drinking.
Copyright 2021 Associated Press. All rights reserved. This material may not be published, broadcast, rewritten or redistributed.
Was this article valuable?
Here are more articles you may enjoy.