Uber Technologies Inc. is trying to fend off a lawsuit by a woman who claims she was seriously injured after her driver ordered her out of the car in the middle of a California freeway.
The ridesharing company is asking a San Francisco state judge to throw the case out on the grounds it should have been filed in Santa Barbara, where it says the "alleged incident" happened after a night of drinking.
On the way home from downtown Santa Barbara, the driver, "without legal justification or good cause," pulled over to the median and ordered the woman and her brother out of the car, according to the complaint. Margaret Schimmel says she was struck by a hit-and-run driver and suffered "catastrophic injuries" when she tried to cross to the shoulder of the freeway.
The siblings accuse Uber of negligence and fraud and say the company falsely represented to the public that it provides a safe alternative to driving at night after drinking.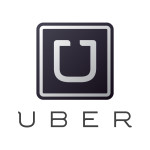 Uber says the case shouldn't proceed in its hometown because of the inconvenience and expense of gathering evidence from witnesses. The company also argues it should be spared from punitive damages because it doesn't have a "direct relationship" with the driver who was working as a contractor.
An Uber representative declined to comment.
Related:
Copyright 2021 Bloomberg.
Was this article valuable?
Here are more articles you may enjoy.