The investigation into the cause of a structural failure of a coal silo at a power plant in northwestern New Mexico is ongoing, but the plant's operator says repairs are underway.
Officials with Public Service Co. of New Mexico say insurance will pay for repairs, with the exception of a $2 million deductible the utility must cover. That will come out of the utility's operations and maintenance budget.
Utility spokesman Dan Ware says to minimize down time and costs, PNM is using the outage to perform regularly scheduled maintenance that had been planned for the fall.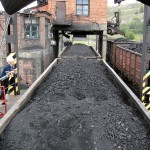 The unit is expected to be operational again before summer demand ramps up.
Environmentalists are pressing state regulators to investigate the March incident, which resulted in a fire and some damage but no injuries.
Copyright 2021 Associated Press. All rights reserved. This material may not be published, broadcast, rewritten or redistributed.
Topics Mexico
Was this article valuable?
Here are more articles you may enjoy.