The Small Business Administration says disaster loans are available to small nonfarm businesses in 13 counties in New Mexico and one in Arizona to offset economic losses because of reduced revenues caused by drought in two of the New Mexico counties.
The two so-called primary counties are Cibola and De Baca, while the other New Mexico counties where there's eligibility are Bernalillo, Catron, Chaves, Guadalupe, Lincoln, McKinley, Quay, Roosevelt, Sandoval, Socorro and Valencia. The eligible Arizona county is Apache.
The SBA's eligibility criteria for economic injury disaster loans of up to $2 million extends to small nonfarm businesses, small agricultural cooperatives, small businesses engaged in aquaculture, and most private nonprofit organizations.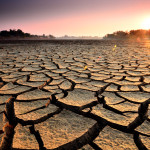 Businesses primarily engaged in farming or ranching are not eligible for SBA disaster assistance.
Copyright 2021 Associated Press. All rights reserved. This material may not be published, broadcast, rewritten or redistributed.
Was this article valuable?
Here are more articles you may enjoy.