A former state supervisor of maintenance workers on McNeil Island is suing Washington state, contending he was wrongfully terminated for trying to correct problems with work performance.
Jon Hardy filed a lawsuit against the state earlier this month in Pierce County Superior Court, the News Tribune reported .
McNeil Island is home to the state's Special Commitment Center, a confinement facility that has 309 beds for men, and four for women in a separate area.
The facility provides mental health treatment for civilly committed sex offenders who have finished their prison sentences. Sex offenders who meet the legal definition of being a sexually violent predator can be civilly committed there.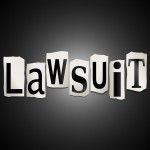 State officials say the division Hardy supervised had 21 employees with an annual budget of $1.9 million. Hardy said in the lawsuit he was told about problems with the maintenance unit before he accepted the job, and that he found problems with attendance, substance abuse, long meal breaks and other issues when he started in January 2016.
The lawsuit said initially Hardy was praised by supervisors for his work but was fired after his employees complained.
The lawsuit said that higher-level employees, because of Hardy's work, began to realize the extent of the fraudulent activities. The lawsuit said that as a result, the higher-level employees realized Hardy was "jeopardizing the McNeil Island workers and supervisors' ability to receive taxpayer funds for doing little to no work."
The lawsuit seeks unspecified damages.
The state Department of Social and Health Services, which oversaw Hardy's division, doesn't comment on pending litigation, a representative said.
The lawsuit said Hardy left a job he had in Arizona for 30 years to be a supervisor at Washington's Consolidated Maintenance Operations division on McNeil Island, starting in January 2016.
Before taking the job, the lawsuit said, Hardy was told about problems with the division and once there found that "employees were taking advantage of the system and receiving taxpayer funds for little or no work."
Hardy said he also found that employees falsified attendance records, and some received pay for times when they weren't at work.
Copyright 2021 Associated Press. All rights reserved. This material may not be published, broadcast, rewritten or redistributed.
Topics Lawsuits Washington
Was this article valuable?
Here are more articles you may enjoy.