An Oregon woman paralyzed from the waist down after an intoxicated friend's vehicle crashed into a house has filed a lawsuit against six businesses that she says served alcohol to the driver before the accident occurred.
The Register Guard reports 25-year-old Evelyn G. Allen of Eugene filed the $30 million suit against the local taverns last week in Lane County Circuit Court.
Allen was riding in a friend's Ford F350 in November 2017 when it slammed into a house in Eugene. She suffered several serious injuries and became a "complete paraplegic," according to the lawsuit.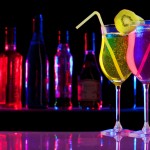 The driver, 29-year-old Travis Simonis, was sentenced to probation after pleading guilty to third-degree assault and driving under the influence of intoxicants charges.
The lawsuit alleges that Simonis was visibly intoxicated when he was served alcohol the day of the wreck.
Four of the businesses did not return a request for comment, one declined to comment and another could not be reached.
Copyright 2021 Associated Press. All rights reserved. This material may not be published, broadcast, rewritten or redistributed.
Topics Lawsuits Restaurant Oregon
Was this article valuable?
Here are more articles you may enjoy.