The Idaho Supreme Court has ruled that a lower court must once again review a slip-and-fall lawsuit against Walmart.
The Idaho Statesman reported Diane Brooks sued the retail giant for negligence in November 2014 after slipping and falling in a puddle of water. The accident occurred near a Rug Doctor kiosk inside a Walmart in Boise roughly 16 months before.
In 2011, Walmart signed a deal with Rug Doctor to place self-serve carpet-cleaner rental kiosks inside its stores. The agreement stated that Walmart employees could not run the kiosks.
Brooks eventually added Rug Doctor to the lawsuit.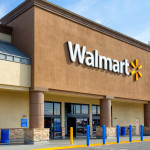 A lower court agreed to dismiss Brook's case against Walmart but ruled Rug Doctor should have done something to prevent the hazard.
However, Brooks appealed the ruling to the state's highest court.
Four out of the five supreme court justices ruled there were enough questions involving Walmart that the lower court must reconsider the case.
Copyright 2021 Associated Press. All rights reserved. This material may not be published, broadcast, rewritten or redistributed.
Topics Lawsuits
Was this article valuable?
Here are more articles you may enjoy.