Lawyers for a British tourist who says he was badly hurt taking part in an illusion by Las Vegas Strip headliner David Copperfield in 2013 say they've found three other people who were injured in shows over the years.
Attorney Adam Deutsch told a judge on Wednesday that each is willing to testify before a jury that has heard Copperfield and the show's executive producer deny knowing of anyone being injured during more than 15 years performing the trick.
Deutsch says the three, all women, came forward after hearing about Copperfield's testimony in the ongoing negligence trial.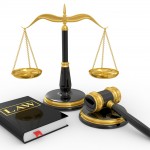 Judge Mark Denton ruled that before they testify, the women should be questioned under oath by defense lawyers for Copperfield, the MGM Grand resort and several corporate entities facing civil damages claims.
Related:
Copyright 2021 Associated Press. All rights reserved. This material may not be published, broadcast, rewritten or redistributed.
Was this article valuable?
Here are more articles you may enjoy.