A minor earthquake has shaken the San Francisco Bay area, the United States Geological Survey confirmed.
The USGS says an earthquake with a preliminary magnitude of 3.3 struck just before 5 a.m. on Monday. The epicenter of the quake was about 24 miles east-northeast of San Francisco City Hall. The closest city to the 4:55 a.m. quake was Alamo, California, about 2 miles away. The quake had a depth of about 3.5 miles.
There was no immediate word of damage or injuries.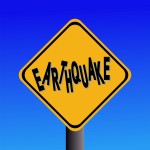 According to the USGS, the East Bay area was hit with several small earthquakes Sunday.
Copyright 2020 Associated Press. All rights reserved. This material may not be published, broadcast, rewritten or redistributed.
Was this article valuable?
Here are more articles you may enjoy.