California Insurance Commissioner Dave Jones has approved what his office says is the first insurance coverage for commercial landlords that addresses risks specific to renting to cannabis businesses.
California Mutual Insurance Co. was approved to add lessor's risk coverage for property owners who are exposed to specific risks resulting from cannabis related business activities of their commercial tenants.
"As Insurance Commissioner, my goal is to make sure all Californians have insurance protection-including the legalized cannabis businesses in California," Jones said in a statement. "I want to make sure that when consumers shop in cannabis businesses, when investors and owners invest in cannabis businesses, when vendors sell to cannabis businesses, and when landlords rent to cannabis businesses, there is insurance coverage available to cover everyone from losses. I encourage more insurance companies to follow California Mutual Insurance Company's lead and file insurance programs to fill the gaps in coverage for the cannabis industry."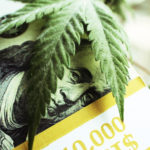 Lessor's Risk coverage provides liability and property insurance for commercial property owners who lease building space to commercial tenants. Specific commercial activities and businesses addressed by this coverage include cannabis labs, product manufacturing, cultivation, and dispensary operations.
Jones launched an initiative last year to encourage admitted insurance companies to write insurance to fill coverage gaps for the cannabis industry. The first filing and approval of an admitted carrier for California's cannabis industry was announced in November of last year and the first surety bond program for the industry was announced in February.
Jones last week renewed his call for insurers to offer insurance products for California's legalized cannabis industry in the wake of published reports that President Trump has abandoned Attorney General Jeff Sessions' policy on federal law enforcement of cannabis.
Related:
Was this article valuable?
Here are more articles you may enjoy.