The California State Compensation Insurance Fund's annual report shows net premiums earned were down in to $1.3 billion in 2017 from $1.5 billion a year earlier.
State Fund issued its 2017 annual report on Thursday.
The decline of State Fund's premium can be attributed to the soft market, increased competition and decreased premium rates, according to the California's largest workers' comp provider.
State Fund had a $658 million underwriting loss in 2017 compared with a $478 million underwriting loss in prior year. The 2017 underwriting loss increased due to decline in premium of $217 million, shifting of expenses from losses to losses adjustment expenses of $448 million and additional LAE strengthening of $217 million, according to the carrier.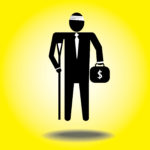 State Fund reported a net income of $40 million and $192 million for years ended Dec. 31, 2017 and 2016.
Despite that State Fund's leadership had a good outlook.
"State Fund's financial position remained strong in 2017," Vern Steiner, president & CEO, said in a statement. "A strong financial position allows us to concentrate on what is ultimately the purpose of workers' compensation coverage – which is caring for people and providing an important safety net for Californians."
In a letter accompanying the financial report, Steiner notes that State Fund has made important changes to enhance its medical management of claims, resulting in significant cost savings and quicker resolution.
These treatment accomplishments detail positive results in reducing opioid prescriptions, saving lives as well as money, according to the letter.
Was this article valuable?
Here are more articles you may enjoy.