Auburn, Wash.-based HBT Insurance has been acquired by Leavitt Group.
HBT will affiliate with the group and merge with Leavitt Group Northwest.
Terms of the deal weren't announced.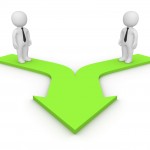 HBT's Bill Cowart and Bob Klontz will join Leavitt Group Northwest's shareholder team of Jeff Olsen, Dan Olson, and Don Whitfield.
With this merger, the combined agency will serve the insurance needs of Washington and surrounding states from their Auburn, Everett, Oak Harbor and University Place locations.
Leavitt Group Northwest is part of Leavitt Group and provides employee benefits solutions, property/casualty insurance, risk management and other services.
Was this article valuable?
Here are more articles you may enjoy.