Tom Pratt, an insurance agent who specializes in procuring fine art coverage in a rural Northern California community, has worked in the insurance industry for more than 20 years.
By day he is an insurance agent. In his spare time, Pratt is a typical family man with an interest in the community, having chaired the Vallecito Union School Board since 2014, as well as volunteering and helping out where he can.
Now, spurred by the desire to bring more services to a district he believes is underserved in many ways, he's dipping his toes into a big political arena.
Pratt, a moderate Democrat, is running in the race for state Senate's 8th district, which encompasses more than 30,000 square miles, close to 1 million residents and nearly a dozen counties.
"What I found was that there was a lack of access to a lot of services," Pratt told Insurance Journal, adding that he also found there to be "a lack of representation from our representatives."
When Pratt and wife, Kimberly, an executive director for a nonprofit, moved to the rural community of Murphy's in 2008, the first thing they noticed was trouble finding access to broadband, healthcare and other crucial services that people in larger cities are able to take advantage of.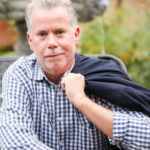 While trying to deal with these issues as an agent, a member of the community, and as a school board chair, he emailed and reached out to his local and state elected representatives to try and get help. But, he said he had no luck.
"I never even got 'Thank you for your email,'" he said. "The way I was brought up, that's just bad manners."
Politics
The youngest of four, Pratt attended California State University, Northridge, graduating in 1984 with a degree in theatre arts, and he subsequently studied art history at Santa Monica College, UCLA and in Paris, France.
After CSUN he followed of his parents into the business. His parents had started Thomson and Pratt Insurance Associates.
Pratt worked at numerous firms throughout his career, including a stint at his parent's firm, as well as at AIG, Allen Insurance Associates, Kaye Insurance Associates and Zenith Insurance Co., to name a few.
While Pratt's primary expertise is in insurance, throwing his hat into the ring for state Senate isn't his first foray into the political realm.
"I've always been interested in politics," he said.
Pratt was elected to the Santa Monica school board in 1998 and served until 2002. When he moved his family up to Northern California, he found himself being asked to chair the Democratic Central Committee in Calaveras County, a position he held from 2015 to 2017.
It was during his tenure on the school board when he really began to see a lack of representation in the area. As board chair, he wanted to have a board member removed who had been accused of misdemeanor crimes.
It became a difficult process, so he reached out to the offices of governor, lieutenant governor, the state board of education, the state superintendent of public instruction, the attorney general, and the Calaveras County grand jury and district attorney.
"I found out the hard way you can't remove an official unless they have a felony," he said. "I went all the way to the top and got nowhere, and got extremely frustrated with the lack of representation."
The motivation to do something about that lack of representation was firmly in place, so when he saw that incumbent Republican Tom Berryhill was about to term out of his Senate office, Pratt decided to run.
Wildfires
He is one of four candidates running for the 8th district on the June 5 primary ballot. The others are businesswoman Paulina Miranda, a fellow Democrat, Republican Andreas Borgeas, a Fresno County supervisor, and businessman Mark Belden, who has no stated party preference.
"It's been an amazing success," Pratt said of his campaign.
He has raised nearly $40,000, which is not bad for a Democrat in rural community where 41 percent of registered voters are Republican compared with 33 percent Democrats.
His endorsements so far include California Insurance Commissioner Dave Jones, State Controller Betty Yee, state Sen. Kevin de Leon, the California Teachers Association and the California Democratic Party.
"I've been endorsed by every single organization almost known to man," he laughed.
If elected, of course one of Pratt's goals would be to get placed on the Senate Standing Committee on Insurance, where one of his top priorities would be to deal with the effect wildfires have had on the constituents of the 8th district.
Pratt recently has been approached by numerous area residents seeking his assistance in accessing insurance, as coverage becomes increasingly harder to obtain in the area, particularly following last year's massive California wildfires.
While working to get more carriers to write homeowners insurance in the area, he met a group of insurance professionals in 2017 at InsurTech Silicon Valley Summit – Core Systems & InsurTech Fusion. They were working for a brokerage called Delos Insurance Solutions, designed to get more access to fire insurance for people in that area, and they enlisted Pratt's help.
According to Pratt, underwriters have been lumping many homes in the area into a high risk 8 or 9 rating category, when CalFire had rated them as a 2 or 3.
"There's been no research by the underwriters or the carriers for homeowners insurance for some of these communities to show them that they actually have a protection class rating of 2," Pratt said. "There's a whole bunch of issues with insurance right now in the whole Sierra-foothill area."
Chances
The campaign trail has taken Pratt to all 11 counties that the district encompasses to speak to people about these and other issues, and he said he feels good about his chances.
"There's four candidates, so I have a 25 percent chance right now," he quipped. "I am feeling pretty good that I will go through to the general election."
Not only does he have just about every major Democratic endorsement in the state, but he's a small businessman who has placed jobs creation high on his campaign platform – something he believes the area's voters can relate to.
The statewide unemployment average was 4.2 percent as of March, according to the Employment Development Department. Several counties within the 8th district are well above that average, including the counties of Fresno (8.7 percent), Mariposa (6.9 percent), Madera (8.2 percent) and Stanislaus (7.1 percent).
"A lot of these places still haven't recovered from the recession," Pratt said.
Circling back to his other big issue, Pratt who has two sons with Kimberly, Tommy and Hutty, ages 6 and 4, said bringing more services to the district will be among his highest priorities if elected. Students need Internet access to do homework and study, and there are many veterans and others in the area who need better access to health services, he added.
"If I go a mile up the hill, I have lost all cell reception and Internet," he said. "If you have a serious illness, you're flown to San Francisco or Sacramento or somewhere else. There's not a lot of access to the services that we need here."
Was this article valuable?
Here are more articles you may enjoy.