Officials in Goodyear, Ariz. say the city's online payment system is functioning again after a cybersecurity attack affected the software.
The city became aware of the situation on its online payment system May 7 and immediately shut it down.
Customers who are potentially impacted are those who entered information into the online payment system between June 13, 2017 and May 5, 2018.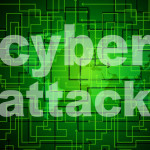 Goodyear officials say those affected customers will be contacted directly by the city to offer services such as credit monitoring.
Those who used a card through the automated phone system or who paid in-person at a city facility weren't impacted.
The city now has installed a new server and software. Goodyear officials say it's been tested and found to be secure and ready for customers to resume making payments.
Copyright 2019 Associated Press. All rights reserved. This material may not be published, broadcast, rewritten or redistributed.
Was this article valuable?
Here are more articles you may enjoy.