A lead paint manufacturer will pay more than $60 million to remove the toxic material from homes around California.
Officials in Santa Clara County announced the settlement with NL Industries on Wednesday, ending 18 years of litigation.
The money will fund remediation of lead paint in multiple cities and counties statewide that joined in a sweeping public nuisance lawsuit.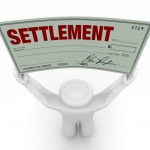 Dallas-based NL Industries doesn't acknowledge any wrongdoing as part of the deal. The company says it's happy to put the litigation behind it.
The lawsuit was filed in 2000. The case is still pending against two other former makers of lead paint: the Sherwin-Williams Company and ConAgra Grocery Products.
The companies are appealing a 2014 court ruling finding them liable for the removal of lead paint from older houses.
Copyright 2020 Associated Press. All rights reserved. This material may not be published, broadcast, rewritten or redistributed.
Was this article valuable?
Here are more articles you may enjoy.