Woodland Hills, Calif.-based Farmers Group Inc. has named Keith Daly president of personal lines.
Daly, who is currently Farmers' chief claims officer, takes the new post effective June 11.
He joined Farmers in 2009 through the acquisition of 21st Century Insurance.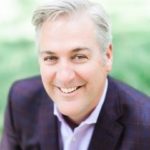 Before becoming chief claims officer at Farmers, Daly held the title of vice president of field claims operations at 21st Century since 2007. He earlier served as vice president and claims process leader. He also held various field leadership roles after joining 21st Century in 2001. He started in the insurance industry in 1993 as a claims representative trainee at Progressive Casualty Insurance Co.
Farmers Insurance and Farmers are tradenames for a group of affiliated insurers providing insurance for automobiles, homes and small businesses and a wide range of other insurance and financial services and products.
Was this article valuable?
Here are more articles you may enjoy.