A 40-year-old Army officer assigned to Alaska has been charged with making false insurance claims and pocketing nearly $400,000.
Lt. Col. Christopher James DeMure is charged with mail fraud, wire fraud and money laundering.
He was arrested Thursday and held at the Anchorage jail. Online court documents do not list his attorney.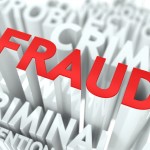 Prosecutors say DeMure starting in September 2014 filed fraudulent claims for insurance payments from USAA Federal Savings Bank and American Express.
Prosecutors say he bought jewelry, performance bicycles, clothing, and electronics, returned them for a refund and later claimed they were lost or stolen.
In one claim, Demure during a move from Fort Benning, Georgia, to Alaska's Joint Base Elmendorf-Richardson, said his rented trailer was burglarized in Kentucky. He claimed a loss of more than $215,000.
Copyright 2020 Associated Press. All rights reserved. This material may not be published, broadcast, rewritten or redistributed.
Was this article valuable?
Here are more articles you may enjoy.