Oregon produced enough recreational cannabis last year to supply every adult resident with more than 5 ounces of legal marijuana.
The Bend Bulletin reports there were more than 1 million pounds in the state's supply chain.
Data provided by the Oregon Liquor Control Commission says only 108,330 pounds of usable recreational marijuana were sold last year at the retail level, leaving 891,670 pounds in the pipeline to be stored for later sales or used in the manufacture of concentrates and edibles.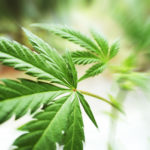 With more cannabis being grown than consumed, growers have dropped wholesale prices and some are scaling back production or getting out of the market.
The Oregon Liquor Control Commission will evaluate the supply and demand from July 2017 to June 2018 in a report for state lawmakers.
Topics: Cannabis
Was this article valuable?
Here are more articles you may enjoy.