Worldwide Facilities LLC has acquired the assets of Santa Rosa, Calif.-based RIC Insurance General Agency Inc.
Terms of the deal weren't disclosed. RIC will continue to maintain its client and market relationships and commitments as a division of Worldwide Facilities.
Worldwide Facilities is a national wholesale insurance broker and managing general agent.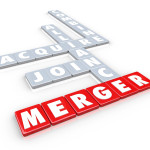 RIC is a wholesale insurance brokerage and managing general agency with office locations across the western U.S.
Was this article valuable?
Here are more articles you may enjoy.